Wil Wheaton Guest Stars in CSI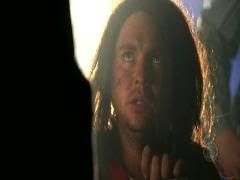 As a
Stand By Me
fan, wherein Wil Wheaton played the character of Gordie Lachance, and an avid
CSI
watcher, this is the
episode
I've got to see.
Wil Wheaton also
blogs
, and describes his CSI experience
here
and
here
. Coolness yang si Wil Wheaton ha. From a has-been child actor, to a geeky role in Star Trek, he is now one of the most popular bloggers out there in cyberspace. Grabe, idol!
Ayan, napadownload na naman ako ng sangkatutak na CSI episodes ;)
Get Desperate, Arrested, and Investigate
Here are some of the other series I've been downloading because they're not yet shown here in the Philippines.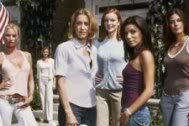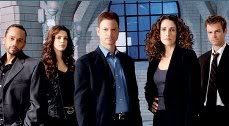 Desperate Housewives
Much have been said about this series, and I must say it did not disappoint. This black, satirical comedy is so addicting because you just want to know all the dirty secrets of Wisteria Lane residents. And can I just say that Eva Langoria is turning me into a lesbian? Hahaha. :D That girl is so drop dead sexy! [Good for her, she gets to have *all* the sex in the show - as said by Oprah]
Arrested Development
This is not really a *new* show (it started in 2003), but I've wanted to see for myself why this is a critically-acclaimed comedy. Although it is more of a *smart* comedy, this series grows on you as you watch how the once-wealthy Bluth family keep it all together after losing their fortune. It's shot like a reality TV show, like The Osbournes or The Newlyweds, but I must say the Bluths are more real than those folks being filmed by MTV.
CSI:New York
The second and, I'm hoping, the last spin-off of CSI, is now based in New York. It reminds you of the first CSI, with its dark green tones, but it's definitely more sober and stark than the original. And like the first spin-off CSI:Miami, the CSI are also cops, so they also get to run after the bad guys. Much hyped, but it did not disappoint.
The Search is On...
...for the new
American Idol
!
Yes, Simon, Randy and Paula still stand as judges, but there are new rules, a new format, and definitely new contestants!
My favorite Idol right now is
Constantine Maroulis
, a rocker dude that I've been following since his audition in Washington DC. Although I think he's too old to be an American Idol (he's freaking 29!), I think the show needs fresh talent like him, with something different and unique to share, to become the winner.
---
The latest season of CSI (Las Vegas) can be watched on AXN every Wednesdays, 9-10 PM.
Arrested Development is slated to be shown on ETC. CSI:New York is going to be shown on AXN.
American Idol is on Star World, Tuesdays, Wednesdays and Thursdays, every 8pm.

Links to these shows are found on the left side bar ^_^