Busy busy busy.
I'll say it again. Busy. Busy.
Busy
.
---
Pumpkins' Smashing Return
!
Billy Corgan
took out a full page ad in a newspaper and said: "
Now I want you to be among the first to know that I have made plans to renew and revive the Smashing Pumpkins. I want my band back, and my songs and my dreams. In this desire I feel I have come home again
". It wasn't really clear in his ad about the who, when and where of the reunion, but I feel the rocking good times with the Pumpkins are finally back.
Although
some people weren't that happy
with this impending reunion.
Some of my favorite
Smashing Pumpkins
'
songs
:
Today
[
Today is the greatest day I've ever known
]
Disarm
[
Disarm you with a smile
]
1979
[
We were sure we'd never see an end to it all
]
Perfect
[
Perfect strangers down the line
]
Tonight, Tonight
[
Time is never time at all
]
Ava Adore
[
You will always be my whore
]
---
Eek. I went to Sherbee's dance class last Tuesday, and I felt like an out-of-place bull in a china shop with all the dancing bodies there. Hahah.
Good thing I learned some shoulder and arm movements for J.Lo's Get Right. The arm movements were easy enough, although my feet are having a hard time catching up :P
---
I've been obssessed with these websites ever since I stumbled into them a few weeks ago:
PerezHilton
,
A Socialite Life
and
Defamer
. All the celebrity gossip, together with pictures (!), that you'd ever need to know, from Lindsay Lohan's frightening slimdown, to TomKat conspiracies! It's all there! Woohoo!
---
Aargh. I'm so frustrated with my weight!!! I need to lose around 10-15 pounds before September. How the hell am I going to do that???
Good thing there's
Lindsay Lohan
's
Emaciation Proclamation
. Hahahah.
Or maybe I should try her
Extreme Diet Chamber
? [Warning, gross factor very high!]
---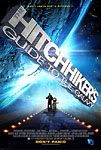 The Hitchhiker's Guide to the Galaxy
is a wonderfully weird movie. Although I don't think everybody will appreciate H2G2 (there were only a handful of us watching in Robinson's Metro East). After the movie, Dar scratched his head and said, "Ba't parang walang sense?" Wahahaha!!!
I tried reading the book first before watching the movie, but alas, the e-book version I got was not complete. Crap. Oh well, there were a lot of things that I really didn't *get* while watching the movie, so I'm definitely going to look for the complete series of Douglas Adams' books. [Some guy in the movie house was *really* laughing out loud in some of the scenes. I'm guessing he'd read the books already :p]
Want to know more about the answer to life, the universe and everything? The ultimate answer is discussed in
Wikipedia
, while
Google computes for it
.
---
I've been doing progress regarding my wedding preparations! Woohoo. I'll be updating
this
one of these days, ayt!
---
I met up with some of the old
DSP
peeps last Friday at Mang Jimmy's.
Ramil
was our special guest of honor, as he's back from Japan. Dean Gev was also there and she was the first one to arrive, and I was freaking out while
Drei
and I were stuck in traffic in Katipunan hahaha!
Reghz
, Machacon, Jor-el and Franz were also there, and we devoured Mang Jimmy's fare -- tapa, sizzling squid, sisig, bangus and kare-kare. Yum.
It was so nice to be with this group of people again! They're the only people who gets how it is to live and breathe EEE. I heard DSP terms again like 'fricatives, sinusoids, image processing, MatLab, language model'! It was so surreal!
The best part of it all was Dean Gev's reply to my "Thanks for having dinner with us!" message:
It was good seeing you folks again, you all turned out so well, am proud of you.
---
I can't believe I slept for more than 12 hours this weekend! I slept around 4pm yesterday, Saturday, and woke up around 5:30am, today, Sunday. And I'm still feeling sleepy! Hahahha. Well, at least I feel like I've rested well enough from the week before's haggardness. I hope it's enough for this week, too, hehehe.
Toodles!!! ^_^