The new TV season started a month ago, with
new shows making their debuts
, and
old shows doing a comeback
. Now that more than a month has passed, and a few episodes have aired, let's see how my favorite TV shows are fairing.
---
Let's start off with the CSI franchise.
CSI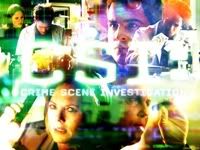 The
season premiere
featured a suspicious trailer explosion, a stripper found dead and dumped in the worst part of town, and two baked and decomposed bodies found inside a car which has been under the hot Las Vegas sun for five days. Oh and guess who is sporting a wedding ring???
For the first five episodes, they investigate
a cult
,
the death of a rising star
,
a dead wife
,
a family massacre
and the trailer explosion. And there seems to be more character development as Nick might be showing the effects of being buried alive, while Sara thinks Nick's near-death experience is making him too emotionally involved. Also according to the
CSIFiles
, Lady Heather will be coming back, and Kelly Gordon (daughter of Walter Gordon, the man who kidnapped Nick and buried him alive)
might
just be back for season six.
CSI:Miami
Third season left us with ballistics expert Calleigh Duquesne quitting the ballistics lab after the suicide of her ex-BF John Hagen. Fourth season starts with Calleigh working the trace lab. Also, we find Horatio speaking to a cardinal about an old sin that haunts him -- a life the he took long ago. Oooh, and some romance will develop in this city (might be Delko, according to
E!Online
).
Season three has
yacht club members as suspects
, the
Miami nightclub scene claiming a victim
, a
race against time
(and a life sentence), and a
three-way
involving a pool boy (not what your dirty minds are actually thinking :P). In the latest episode, Horatio is tagged as the main suspect, and the other CSIs dig deeper to find the real killer.
CSI:NY

The second season opens with new offices -- the CSIs have relocated to a Manhattan high-rise which includes new labs, a staff break room and new office equipment with state-of-the-art technology [
Source
].
Fandom
is tagging the season premiere as "Shiny Happy People" -- looks like the blue filter of the show is trashed, with the cast taking Prozac. A
lingerie designer
and a
plastic surgeon are murdered
,
a tiger mauling in a zoo
, a
10-yr-old chess champion is killed
-- season two of CSI:NY looks pretty gruesome too me still. Oh, and a
team member will leave the show
by the second episode.
---
There are, of course, other TV shows that I watch aside from the CSI trio.
Desperate Housewives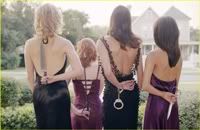 The first season left us with a mentally unstable Zach/Dana holding Susan hostage in Mike's house. Rex is dead, and the Applewhites have moved in. Paul is left for dead in the dessert. We all know about Mary Alice's secret.
Bree's mother-in-law arrives, and this puts Bree's ice-queen demeanor to the test. The Applewhites look like they're hiding someone... or something. Lynette returns to the corporate world while her husband stays home. Carlos demands a paternity test, and it looks like Gabrielle faked it. Susan is saved, and Mike thinks that Zach might be his son. Hey, this is just from
the season premiere
.
Following episodes show us that Rex's mom is suspicious of Bree and George. Lynette has an overdemanding man-hungry boss and takes her out to bars night after night. Gabby flirts with the new gardener, and Carlos' new attorney. Susan finds the runaway Zach, and takes matters into her own hands when she finds out his intentions to get back together with her daughter Julie. Looks like the housewives are getting more desperate, even without the mystery of Mary Alice's suicide hanging over their heads.
House

I only caught the third episode of the first season of this show on AXN, and I was hooked. Tuesday nights 10am is House time for me. House is the brashest, rudest, most insensitive doctor there is, but he gets the job done -- finding the cure to the weirdest and perplexing medical problems of the show. He's like Grissom actually, and House is like the CSI of medical dramas.
Over at the States, second season has already started with LL Cool J guesting in the
season premiere
. He's a death row inmate felled by an unknown disease, so House takes on the case to save him (from the disease, of course, but I think he'll still be on deathrow). Succeeding episodes have a
cancer patient hallucinating
and
an asthmatic man falling off a roof
. I'm also watching out for the episode where
Cynthia Nixon guest-stars
:)
Numb3rs

Again, caught this show on AXN, and it was the season premiere of the first season. Again, got hooked, and 9pm Monday nights is Numb3rs time for me :)
The best way I could describe this show is CSI minus the forensics plus a lot of mathematics. [Yikes, like very show I watch is compared to CSI -- sorry]
Rob Morrow
plays the FBI investigator, while his brother, played by
David Krumholtz
[him of
10 Things I Hate About You
and
The Santa Clause
fame], is the mathematician who helps him out with his cases. The mathematician believes that numbers don't lie, and that
everything
can be fitted into a mathematical formula -- although we'll see that sometimes, the human factor is too unpredictable to plug into just any formula. [
Source
]
Season two of Numb3rs investigates a jewelry heist, the murder of a judge's wife, the stalking of a popular singer, the killing of a company executive, and a secret code that begins the hunt for a skilled assassin. [
Source
] I'm excited to see how or what mathematical formulas were used to solve these crimes. [Nyak, nerd :P]
---
And here are the new shows I'm curious about:
My Name Is Earl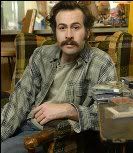 Jason Lee
rocks -- one of the reasons I want to follow this show. Actually, the only reason. Hehehe. E!Online tags
My Name is Earl as one of the shows that they love
-- because it's smart, edgy and quirky. And it's like nothing we've seen before. Okay I'm hooked.
Jason Lee is a down-on-his-luck guy who won the lottery, gets hit by a car, and of course, loses the ticket. While in the hospital, he realizes, through a late-night show of Carson Daly, that "Do good things and good things will happen to you. Do bad things and bad things will happen to you." And then, he sets off righting every bad thing he has done -- 259 items in all.
For more reviews, go to
MetaCritic
. It might just convince you to watch this show.
Image from E!Online.
Everybody Hates Chris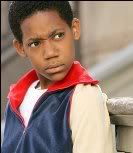 Again, tagged by
E!Online
as one of the new shows they love. Got curious about this one because Chris Rock is involved -- yup the Chris that everybody hates is Chris Rock, and this show is about his childhood.
This show is narrated by Chris Rock himself, sort of in the style of
The Wonder Years
, and based on his experiences living in a tough part of Brooklyn with his family and the only black student in an all-white school. His dad knows the price of
everything
("That's 26 cent worth of milk you just spilled...Lick it up!") while his mom has
100 recipes for whupping ass
("Boy, I will slap the caps off your knees! I will knock you into last night! I will slap your name out the phone book and call Ma Bell and tell her I did it!"). Nice family dynamics hehehe.
For more reasons to watch this show, read the
Metacritic
.
Image from E!Online.
---
To read more of the keepers and gone-for-good shows of the new season, read
Watch with Kristin column
!
---
Whatever happened to...?
Joey
Err, I lost interest. Sorry!!! Huhuhu... I feel like I abandoned Friends =s
Arrested Develoment
Waah... don't have time to watch the first and second season yet :( I heard Charlize Theron will be guesting on a few episodes on the new season as Michael Bluth's love interest.
Monk
A new season will be shown on Star World! Yey!
Lost
You might be wondering why this show isn't mentioned in the must watch category above. Err because haven't watched ANY episode?! Please, don't throw me down the hatch! I promise to catch up!
---
Whew, it looks like I have a lot of TV to watch this new season.