Or, the TV shows I'm religously watching this new season.
Let's start with the CSI franchise: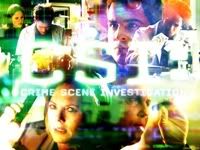 CSI
The
new season opens up
in Cirque de Soleil where a woman who is not part of Cirque is found dead. Sam Braun is again connected to a murder/suicide. Catherine goes to a bar with Nick (where John Mayer is playing!!!) but then unknowingly leaves with somebody else and ends up in a motel, waking up disoriented.
The
second episode
then explores Catherine's ordeal as she deals with her "rape", a kidnapping, and Sam Braun. A model house is also shown as a miniscule representation of the murder of rock star legend Izzy Delancey.
The
third episode
is a departure from the usual CSI episodes wherein the dead get up and talk amongst themselves in the morgue.
The next one is the much talked about (well in the gossip blogs)
episode
wherein Mr. Britney Spears aka Kevin Federline makes a guest appearance.
Pretty interesting right? So I really don't get it why Grey's Anatomy is walloping CSI in the ratings! Yeah, yeah, haven't watched an episode of Grey's Anatomy yet, and I know Grissom is no match to McDreamy, but c'mon, we're talking about the talking dead, murdered rock stars and John Mayer here! I'll choose those over McDreamy hehehe.
P.S. John Mayer sings
Waiting on the World To Change
while Nick and Catherine dance, and then croons
Slow Dancing in a Burning Room
while Catherine gets drugged.
CSI: Miami
The
fourth season ender
finds Marisol, Horatio's wife and Delko's sister, murdered by Antonio Riaz who escaped to Brazil.
The fifth season then opens
with Horatio and Delko in Rio to catch the guy. Ray, Ray Jr. and Yelina resurfaces in this episode and figures in the hunt in a big way.
The second one
explores motorcycle gangs, undercover cops and ex-boyfriends.
The third one goes
for a different kind of gambling, this time for the deaths of celebrities. Bling-bling also figures in this episode.
And then we have the murders of male models in
the fourth episode
! Yummy!
CSI:Miami
still leads in their timeslot
so this CSI spin-off has nothing to worry about. Although this is my least favorite CSI show, I still tune in because of H's drama.

CSI: NY
Claire Forlani joins the cast in the third season of CSI: NY as Mac's love interest.
The season opener
starts with a couple having sex while bungee jumping (pano kaya yon noh? hehe) then discovers a dead body on the Brooklyn Bridge. Oh, another notable cast addition is Emmanuelle Vaugier, who I think will look familiar to Smallville and Charmed fans.
The second episode
opens up with three girls dressed up as Holly Golightly (from the movie Breakfast at Tiffany's) robbing, of course, a jewelry store (not Tiffany's though hehe).
The
third episode
was not that memorable, with a girl murdered on an ice throne for a vodka party, and a marathon runner found dead on the race track.
The show bounces back with
the fourth episode
, with a headless body found hanging from a ceiling fan. And my teenybopper crush Edward Furlong guests on this episode! One of my favorite CSI:NY episode to boot because of the hidden messages in the t-shirts, and incorporating (again) a website in the case.
This spin-off also
leads in their timeslot
. Interesting cast additions and cool story lines are keeping me tuned in :)
---
And then we have the geekiest show of the bunch,
Numb3rs
coming up on part II so stay tuned!
---
P.S. Biglang naging series na tuloy to because Dar is kicking me off the PC hehe.