I was browsing through
Yahoo! Movies
and
E! Online
and came across their holiday movie guides: here's the
one from Yahoo!
and the
one by E! Online
. There are
a lot of good movies
coming out in November and December, I just had to sort out which ones I really want to see. (That is, good enough for me to pay for a seat in a cinema, instead of a DVD copy hehehe)

After The Sunset
November 12, 2004
Pierce Brosnan * Salma Hayek * Woody Harrelson * Don Cheadle
I love heist movies (Entrapment, The Italian Job, Ocean's Eleven)! And I think I might love this one because of the lovely and sexy Salma Hayek!
Pierce Brosnan and Salma Hayek plays retired jewel thieves, who retired on a tropical island, and Woody Harrelson as the FBI agent who tracks them down.

Alexander
November 24, 2004
Colin Farell * Angelina Jolie * Anthony Hopkins * Rosario Dawson * Val Kilmer
The story of the greatest conqueror of them all. More hot guys in skirts (ala Troy hehehe).

The Aviator
December 17, 2004
Leonardo diCaprio * Cate Blanchett * Kate Beckinsale * Alec Baldwin
The story of the young Howard Hughes as he puts up a movie production company, designs aircraft, and woos the loveliest movie actresses.
I can't wait to see Gwen Stefani, Kate Beckinsale and Cate Blanchett play glamour girls of the 40's.

Bad Education
November 19, 2004
Gael Garcia Bernal * Fele Martinez * Leonor Watling * Francisco Boira * Lluis Homar
Got me interested not just because of Gael Garcia Bernal (Y Tu Mama Tambien), but the so-called "bad education" was from a Catholic school.

Blade: Trinity
December 8, 2004
Wesley Snipes * Kris Kristofferson * Ryan Reynolds * Jessica Biel * Parker Posey
Buffed-up Ryan Reynolds (Alanis Morissette's fiance!!! Van Wilder Party Liaison!) and Jessica Biel joins Blade in the ultimate battle against Dracula.

Bride and Prejudice
December 25, 2004
Aishwarya Rai * Martin Henderson
A Bollywood version of Jane Austen's Pride and Prejudice, can you imagine?!?

Bridget Jones: Edge of Reason
November 12, 2004
Renee Zellwegger * Colin Firth * Hugh Grant
Loved the first one, loved the book, loved Hugh Grant!
Down with fuckwittage!

Closer
December 12, 2004
Julia Roberts * Jude Law * Natalie Portman
Jude Law and Natalie Portman as a couple?!?! Whoa, I just have to watch this one!
This one's based on play about betrayals between two couples which gets more complicated when the man from the first couple gets it on with the woman of the second couple. Ohhh, the knots you can knot!

Finding Neverland
November 12, 2004
Johnny Depp * Kate Winslet
This movie is James Barrie (played by Johnny Depp) and the journey who takes as he weaves the magical story of Peter Pan.

The Incredibles
November 5, 2004
Craig T. Nelson * Holly Hunter * Samuel L Jackson * Jason Lee
Just watched this movie yesterday, and I must say, Pixar did it again. Dar, Darice and I had so much good laughs, and really enjoyed the movie.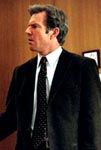 In Good Company
December 29, 2004
Dennis Quaid * Topher Grace * Scarlett Johansson
A kid takes over your company, then woos your daughter?!? I'm definitely intrigued! E! Online says it has sheer mindless brilliance, but also has a lot of heart, so that really got me because I think I need to watch more positive movies.

Lemony Snicket's A Series of Unfortunate Events
December 17, 2004
Jim Carrey
Oooh, Jim Carrey as a cunning Count who is out to get the inheritance of three orphans... count me in!
This movie is based on a series of "bothersome" books "written" by the "afflicted" author Lemony Snicket, and illustrated by the "ill-fated" illustrator Brett Hellquist. Read more about these books
here
.

Meet the Fockers
December 22, 2004
Ben Stiller * Teri Polo * Robert De Niro * Blythe Danner * Dustin Hoffman * Barbra Streisand
Enjoyed the first one immensely, so I'm hoping this one's just as enjoyable too. I can't wait to see Barbra Streisand act as Ben Stiller's mom!!!
Also, I feel like this is my story: my family's so straight, while Dar's family is so loopy (I meant that in a good way). So I'm hoping I could score some advice on how to go about merging our families, hehehe.

National Treasure
November 19, 2004
Nicolas Cage * Diane Kruger * Harvey Keitel * Sean Bean
The trailer reminded me of Dan Brown's Da Vinci Code and Angels and Demons! Enough said I guess, because that means more clues found in historical objects (like the map, it's on their Declaration of Independence! Coolness!)
This is one adventure movie I won't miss!

Ocean's Twelve
December 10, 2004
George Clooney * Brad Pitt * Matt Damon * Julia Roberts * Catherine Zeta-Jones
Another heist movie, this time with the best looking thieves heading to Europe for a new caper.
Hope Catherine Zeta-Jones do not act as a jinx and ruin their plans hehehe.
Spanglish
December 17, 2004
Adam Sandler * Téa Leoni * Paz Vega
(Hihihi... I'm on a Spanish mode hahaha.)
Adam Sandler and Tea Leoni plays a couple whose lives and family are changed by their Spanish housekeeper and her daughter.
I hope Adam Sandler succeeds in pulling off this serious comedy from James L. Brooks.

The SpongeBob SquarePants Movie
November 19, 2004
SpongeBob SquarePants * Patrick Star * SquidWard * Mr. Krabs
I'm ready, I'm ready, I'm ready!!!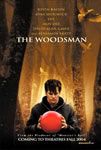 The Woodsman
December 24, 2004
Kevin Bacon * Kyra Sedgewick
A pedophile returns to his hometown and tries to start his life anew. He starts romancing someone, and wrestles his demons when he meets a 12 year old girl.
Creepiness.

A Very Long Engagement
November 26, 2004
Audrey Tautou * Gaspard Ulliel * Dominique Pinon * Jodie Foster
I was a bit hesitant about this because it is a war movie, and it could be a loooong war movie (because of the title). But it's from the director of Amelie, and Audrey Tautou of Amelie stars in the movie too, so I'm hoping this war epic can turn out as heartwarming as Amelie was.
---
P.S. Dar, if ever you're reading this, wag kang bibili ng mga DVDs ng mga movies na yan ha! Gusto ko yang mapanood sa sinehan. ^_^
---
movie posters and information from Yahoo! Movies and E! Online ^_^